Revolution Nutrition Bull Dose Evolution, most powerful nootropic pre-workout formula, offers also 10g Citrulline Malate per serving to maximise performance.
BULL DOSE EVOLUTION
Earn Fitcoin! Purchase this product now and earnFitcoin
SKU:   UPC:
MOST POWERFUL NOOTROPIC PRE-WORKOUT
> CONTAINS FULL CLINICAL DOSES
> PACKS 10G OF CITRULLINE MALATE PER SCOOP!
> ENHANCED WITH TEACRINE® AND ALPHA-GPC
LEARN MORE
PRODUCT DETAILS
Revolution Nutrition™ Bull Dose Evolution is the real next generation of pre-workout formulas! Scientifically engineered to produce the maximum muscle pumps while also supplying incomparable intensity and focus.
SUPPLEMENT FACTS
SUPERIOR FORMULA
10 GRAMS OF CITRULLINE MALATE!
Bull Dose Evolution contains an outstanding 10 grams of Citrulline Malate per scoop which helps to improve performance like never before!
ENHANCED WITH TEACRINE® and ALPHA-GPC!
TeaCrine® improves alertness and neuromotor performance. It also helps to sustain mental energy. Studies also suggest that the benefits of TeaCrine® significantly increase when used in combination with Caffeine.
Alpha-GPC is a powerful nootropic agent that promotes cognitive functions. It also has the ability to naturally enhance growth hormone production and power.
HOW TO TAKE BULL DOSE EVOLUTION
Mix ½ scoop of Bull Dose Evolution with 10 oz of water immediately before consumption. Drink prior to your workout. Do not exceed ½ scoop in any 24-hour period.
BECAUSE TASTE MATTERS
Revolution Nutrition™ has earned a solid reputation as the best tasting sports supplements on the market today. We always take the time and effort to create flavours that are simply second to none so that each and every one of our consumers is always 100% satisfied.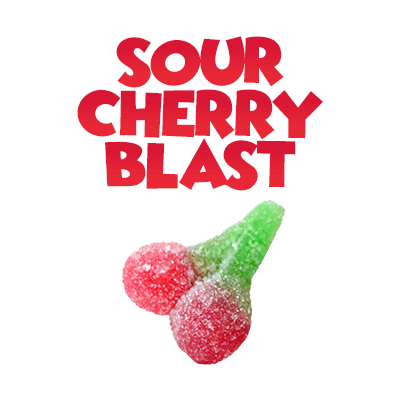 4.73 out of 5 stars
66 Reviews
Let us know what you think...
What others are saying
Ali Hwais

- March 26, 2022

The pre-workout ingredients are one of the best blends you'll get for your money, it even competes with gorilla mode, which IMO is the one the best pres on the market. The flavour is quite strong but you can get through it with a lot of water and good mixing, I recommend 12oz+.

Conlan

- November 24, 2021

I have a pretty high tolerance to pre workouts and this stuff hits just right. Not over powering but gives you the smooth buzz to get a solid workout in.

Fantastic product, great pricing!

Daryl Gazey

- October 31, 2021

The stats on this product speak for themselves. Compare them to your typical pre-workout and if you haven't, give this a try. You WON'T be disappointed! 2 thumbs up! Tastes great, mixes easily, works fast and hits like a tank!

Love it. I'm pretty caffeine-insensitive as I drink a lot of coffee anyways; but this pre delivers and gets me going. Clinical doses on the ingredients that matter and not so intense to cause jitters. I know when it's kicked as I feel a kick once I get the blood pumping, and it helps me push hard the whole session. Love the Cherry, Grape and Blue Shark flavours. I actually look fwd to drinking it. Mostly do 3/4 scoop and full scoop when I really want to send it.

Adrian

- October 11, 2021

I've been using it for last 2 years for a reason, I tried them all still coming back to Evolution, it tastes great it's powerful only use 1/2 scoop but does what supposed to do.Try it yourself and you will never use anything else.

simon.des.autels

- September 9, 2021

The blue shark flavour is by far the best tasting pre-workout I've ever bought. Amazing focus, pump and energy. Gives me explosive diarrhea but completely worth it! Will definitely buy again!

Felt good solid sustained energy