Revolution Nutrition Bull Dose Evolution, most powerful nootropic pre-workout formula, offers also 10g Citrulline Malate per serving to maximise performance
BULL DOSE RUSH
Earn Fitcoin! Purchase this product now and earnFitcoin
SKU:   UPC:
Best pre-workout: Power, Intensity, Ultimate Focus!
> Maximizes pumps & strength
> Supports focus & intensity
> Ultimate performancE
LEARN MORE
PRODUCT DETAILS
Revolution Nutrition™ Bull Dose Rush is the highest performing pre workout, designed to offer maximum pump and energy boost for high level training routines.
Supplement Facts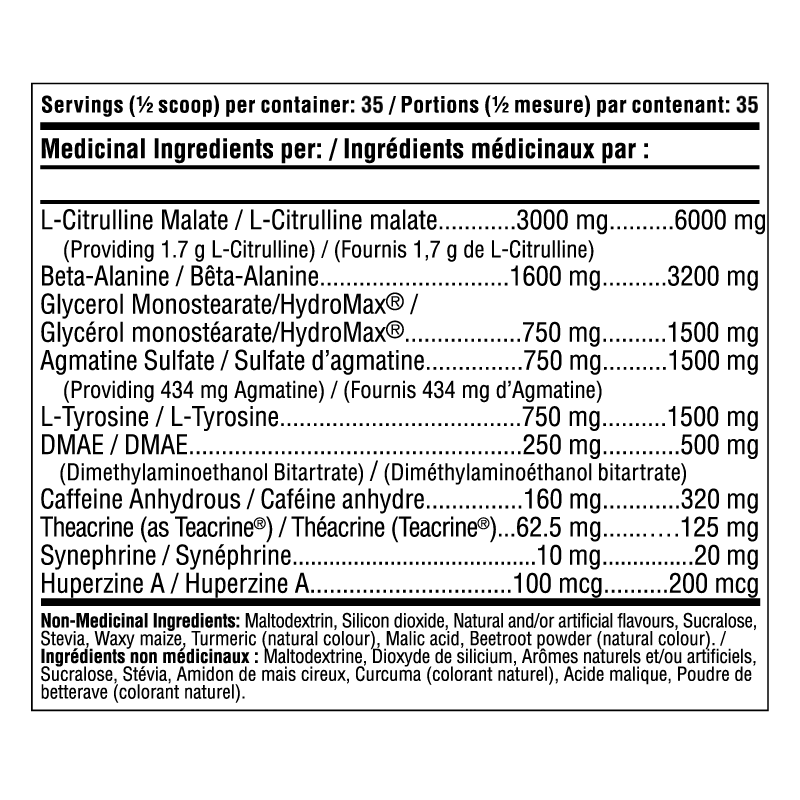 SUPERIOR FORMULA
PUMPS AND MORE!
Formulated with Citrulline Malate, Beta-Alanine and Agmatine, Bull Dose Rush gives you muscle pumps and vascularity like never before!
Bull Dose Rush also contains powerful stimulants like Caffeine, TeaCrine, and Synephrine, to let you experience the intensity and rush you are looking for…but there is more! DMAE (dimethylaminoethanol bitartrate) has also been added to this incredible formula to activate neurotransmitter activity so that you achieve tunnel-vision focus!
HOW TO TAKE
Mix ½ scoop of Bull Dose Rush in 10oz of water immediately before consumption. Drink prior to your workout. Do not exceed two ½ scoop in any 24-hour period.
BECAUSE TASTE MATTERS
Revolution Nutrition™ has earned a solid reputation as the best tasting sports supplements on the market today. We always take the time and effort to create flavours that are simply second to none so that each and every one of our consumers is always 100% satisfied.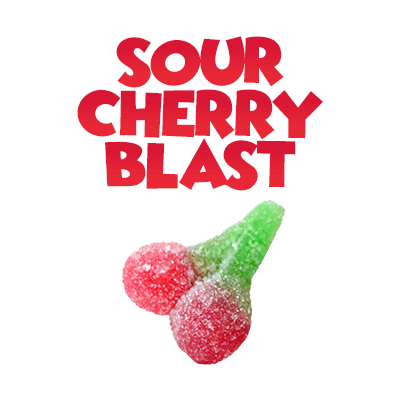 4.72 out of 5 stars
176 Reviews
Let us know what you think...
What others are saying
Emil isakov

- March 16, 2022

They used to carry this at Popeye's but they stopped a few years ago and ever since I've been searching high and low for this. I freaking love this stuff. Sometimes I take like 0.25 of a scoop and just drink it instead of a coffee on regular non training days because I'm totally addicted to the taste. If you haven't tried this, the sour cherry flavour tastes like cherry blasters and is absolute fire. You will not regret and anything else you try thereafter won't live up. Revolution nutrition... You've kinda ruined all other pres for me. Please never discontinue this product.

William Roy-Plante

- February 23, 2022

Have now tried TNT blast and this one, they both do their job as a good preworkout. Pineapple Cherry Twist is out of this world.

clevehartwick

- February 16, 2022

I bought the Banana Pop Mini size on sale as I wanted to try it before committing to a larger size. The taste is exactly what it describes...a banana popsicle. Love the taste and the focus this gives. It helps you to push through the workout and have energy to spare. I felt super pumped after the session. Take this as directed before your workout and you will feel less tired during your workout. My one very small piece of feedback is that the powder needs to be shaken a lot more than some of the other products I have tried in order for it to not be grainy. Very very small feedback for an awesome product. Taste is excellent and the effectiveness is outstanding. Will definitely be buying a larger size in the future

dejaure

- February 7, 2022

Title says it all! Took it before a soccer match and it had me during on all cylinders from the start.

Michel Ibrahim

- November 21, 2021

Greta product! It does the job!

Does not taste like child's medicine

Andrea Vandette

- November 17, 2021

If you're an 80's child, it's probable that you're naturally adverse to anything banana-flavoured because of associations with medicine as a kid. However; this product has a really great taste! I've actually bought this before and went back for more. No chalky taste or after-taste, just a light and refreshing juice-like feel. As a pre-workout it's as to be expected from any revolution nutrition pre-workout; great quality and effective. I would (and have) buy it again.

Brittany Watts

- November 7, 2021

My favourite pre-workout yet. I tried to down the full serving before my workout but it was a little too much, so I sip it throughout my working and it gives me the best boost. Only thing is, its a little bit gritty. Tried the cherry one and the flavor is great. Can't wait to try a different flavor next time!

emerica_5

- October 20, 2021

I've tried several PW in my life and a full scoop of this one is probably the best PW I've ever tried. I have insane energy and focus, but absolutely no crash!! It's a bit pricy, but honestly it's totally worth it. The taste is also really good. I've tried Red Raspberry as well as Grape Slice. My favorite to date is grape, but both are delicious. I think it's the best ratio of energy/pump and potentiel side effect (hearth rate , crash, etc.). There's more powerful PW out there, but those will have some bad side effect and cause serious crash after my training session.